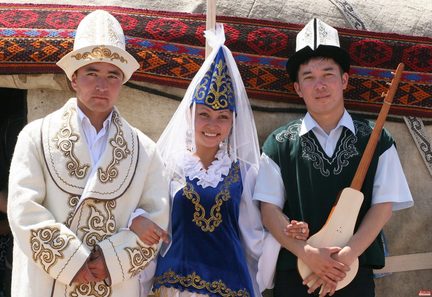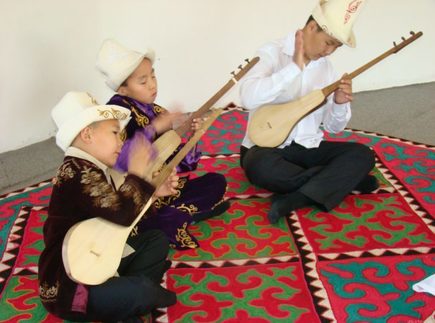 Kyrgyzstan's population was estimated at 6 million in 2015. Of those, 34.4% are under the age of 15 and 6.2% are over 65. The country is rural: only about one-third of the population lives in urban areas.
The Kyrgyz are the nation's largest ethnic group and are a Turkic people who comprise 72% of the population (2013 estimate). Other ethnic groups include Russians (9.0%) concentrated in the north and Uzbeks (14.5%) in the south. Small but noticeable minorities include Dungans (1.9%), Uyghurs (1.1%), Tajiks(1.1%), Kazakhs (0.7%), and Ukrainians (0.5%) and other smaller ethnic minorities (1.7%). The country has over 80 ethnic groups.
The Kyrgyz have historically been semi-nomadic herders, living in round tents called yurts and tending sheep, horses and yaks. This nomadic tradition continues to function seasonally as herding families return to the high mountain pastures in the summer. The sedentary Uzbeks and Tajiks traditionally have farmed lower-lying irrigated land in the Fergana valley.