Kyrgyzstan is a landlocked country in Central Asia, bordering Kazakhstan, China, Tajikistan and Uzbekistan. It lies between latitudes 39° and 44° N, and longitudes 69° and 81° E. It is farther from the sea than any other individual country, and all its rivers flow into closed drainage systems which do not reach the sea. The mountainous region of the Tian Shan covers over 80% of the country (Kyrgyzstan is occasionally referred to as "the Switzerland of Central Asia", as a result), with the remainder made up of valleys and basins.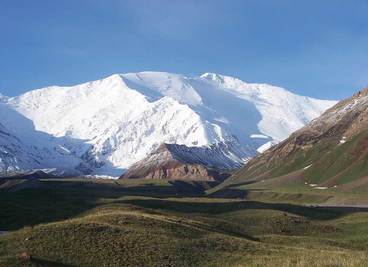 Kyrgyzstan is a mountainous country. 90 % of the kyrgyz territory are mountains. 93 % of the territory located higher than 1,500 meters above sea level. North and north east part of Kyrgyzstan are dominated by the mountains of Tien Shan, southern and south-western part covered by the Pamir mountains. The highest peaks are "Pobeda ( 7439m.)", Lenin Peak ( 7134m.) and Khan Tengri (7010m.). The mountains of Tien Shan mountains considered sacred mountains , and the mountains of the Pamirs are considered as the Roof of the World.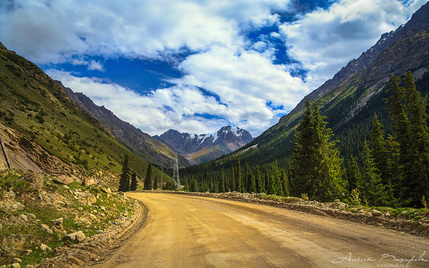 Kyrgyzstan is a mountainous country, with various picturesque valleys. The valleys are green in summertime, and in the winter covered with meter of snow. In the beautiful sacred kyrgyz valleys, where legends and history of caravans are hidden, you will get 100% adventure nomads tour. Clean air, stormy rivers, snow-capped peaks and lush forests are your adveture neighbors.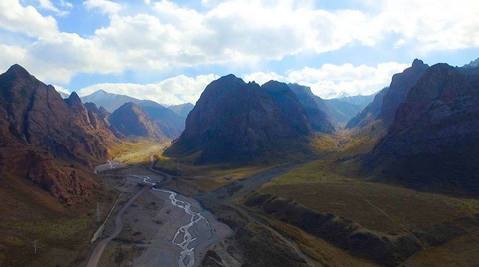 Water – Source of Life . From glaciers and mineral springs flow about 22 000 rivers. The biggest and strategically important are the Naryn river, the river Kara-Darya, river Chui and Sary-Jaz . Naryn river is longest in Kyrgyzstan. It flows through Kyrgyzstan, Tajikistan, Uzbekistan, Kazakhstan till Aral sea.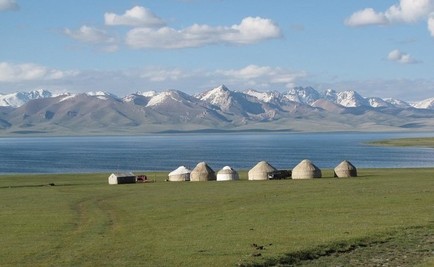 Lake opens the true beauty of wildlife. In Kyrgyzstan, there are 22 explored mountain lakes. Of these, the largest and most famous lake Song- Kol, Chatyr -Kol lake Sary -Chelek and the pearl of the Tien Shan Lake Issyk-Kul . Beautiful, inaccessible and unique lakes are Mersbakher on the glacier, the Koltetiri lake lost on the Kyrgyz Chinese border and Ala Kul lake which is colorfull.